OwnVideo
Jekyll theme for self-hosted video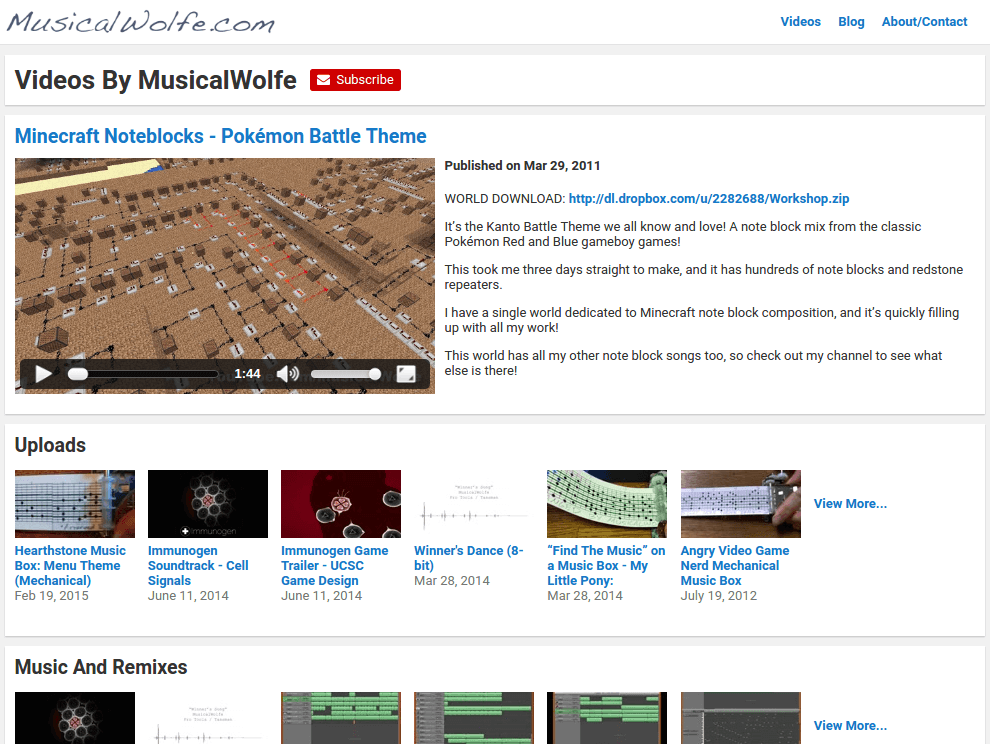 Host Your Own Video
OwnVideo is a free Jekyll theme that lets you Host Your Own Video! In the OwnVideo theme, every Jekyll "post" is a video, and like most video sharing sites, each video has its own "watch" page that puts that video front-and-center. I created OwnVideo because I was dissatisfied with the way YouTube was treating my videos.
Features
Full-fledged video "watch" pages with multiple video qualities, share buttons, and optional integrated Disqus comments
Custom playlist and custom thumbnail support
Automatic video conversion using FFmpeg (via included Python script) for full browser video compatibility
Mobile-first responsive design
Host your video files on a separate domain - for example, your site can be hosted on GitHub pages, but serve its video files from Amazon S3.
Automatic creation of Structured Data and OpenGraph tags, so your videos look great in search engine results
Uses the Jekyll static site templating system, so no backend (server-side) code is required
Tech Stack
The OwnVideo Jekyll theme is written using HTML/CSS/JS and the Liquid templating engine, and uses a Python script for video transcoding. It is available on GitHub under the MIT license.